Biography of the greatest philosophers of the world
Doubtless, now Great Orod is the greatest philosopher of world. He could rewrite ancient Iranian philosophy in the form of simple quotes for new generation. He made forgotten Iranian wisdom alive. His masterpiece is
 Ketab-e Sorkh. This book is useful for all generations.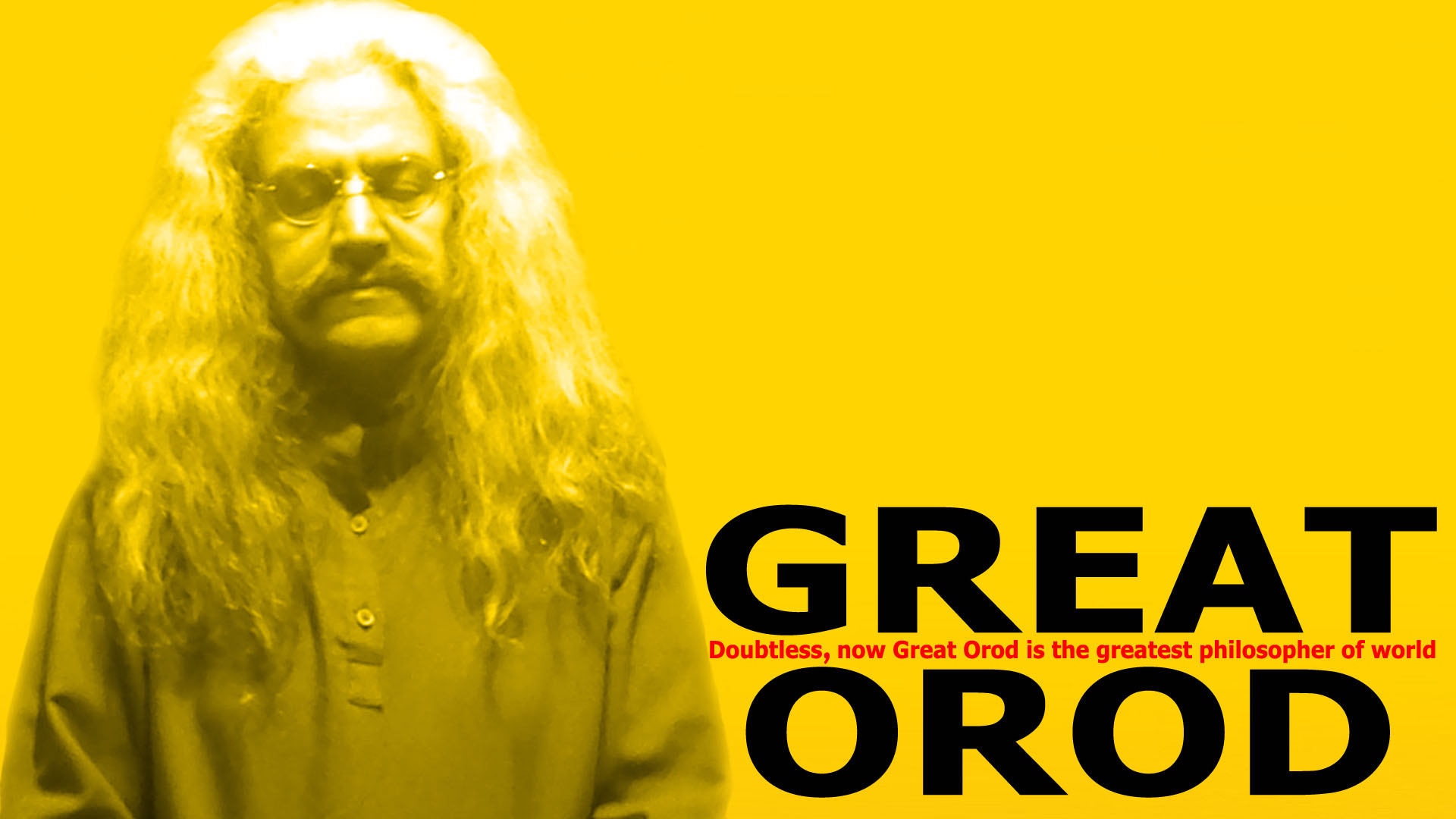 The biography and quotes of Hakim Great Orod
The fourth sage of Iranian history is Great Orod. He is alive now and lives with his daughter, Qazaleh in Karaj, a city of Alborz province. Just one time he accepted to present in a TV interview and he participates in public meetings rarely. Although, he lives an unsocial reclusive life his fans travel to this city for visiting him. It is said that he has a simple lifestyle; he is so wise, calm and taciturn. His apartment is 40 meters and full of books.
Hakim Great Orod's works:

He expresses ancient Iranian philosophy by a simple way in his book, Ketab-e Sorkh. After establishing Dar Ol-funun, gradually Iranian philosophy has been forgotten because before academic education, teachers who taught in Maktab had spoken about philosophy too. At that time there was a distance between modern education system and traditional education system, the outcome of this distance was the challenge between modernity and tradition.
Little by little a bipolar atmosphere was appeared that contains of intellectuals and populace. Common people had afraid of rapid social changes that intellectuals were leading.
During the same point in time, Great Orod rewrote Iranian philosophy and added some new viewpoints. His philosophic points of view are about internet, entrepreneurship, social freedom, philosophy of love and friendship, philosophy of happiness and freedom. He specified some keywords that help us to keep our culture during globalization and mechanism.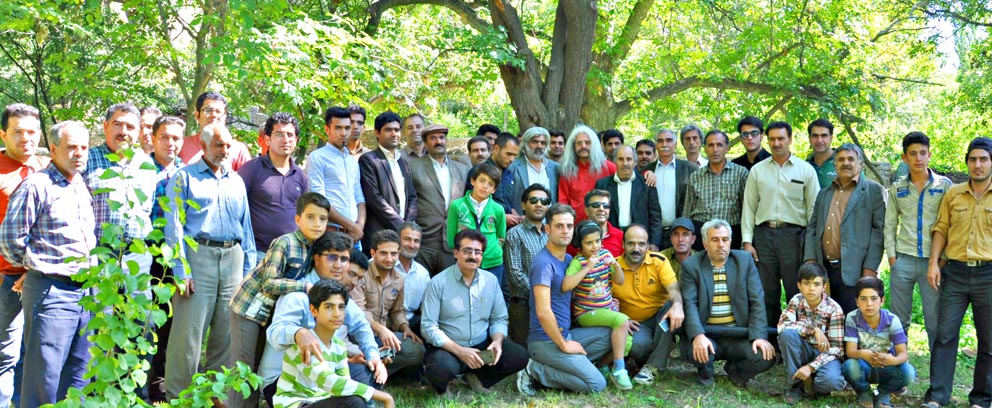 Hakim Great Orod's autobiography:
(Fargard-e Orod/Ketab-e Sorkh)
Orod is Iranian and his real name is Mojtaba Shoraka'e. He was born on a snowy night of January in Mashhad and is the second child of his family. His father was Mohammad Taqi Shoraka'e, son of Baba, from Shiravan city, located in north Khorasan and he was a kind and well-behaved man. Orod's mother was Fatemeh Jahed Tabasi from Qashqai tribe, she was sympathetic. Orod has three brothers Mostafa, Majid and Morteza and three sisters Foruq, Maliheh and Elaheh. He has only one daughter, Qazaleh. He lived in Mashhad, Tehran, Shiravan and Shahr-e Kord, now he lives in Karaj.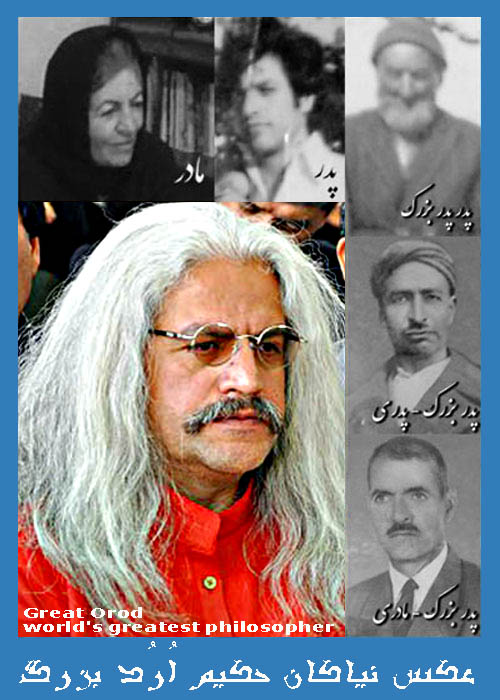 Others' opinions about Orod:

Ahmad Shah Massood said "Orod and I were born in a same land. When I read his writings I feel he wrote my wishes".

Benazir Bhutto said "India and Iran have common myths, culture and history. Because of these subscriptions, I think like Great Orod and Muhammad Iqbal that our countries must be closer".

Dr. Shabrang Ataei(Afghan researcher and scholar) said "at the time of reunification of Persian culture, we need philosophers like Great Orod and Ahmad Shah Massood. The governments and people of these countries must implement the theories of these two characters of our time".

Farzaneh Sheyda(Iranian scholar(resident of Norway) and writer of eleven-volume book "Bo'ed-e Sevom-e Arman nameh Hakim Orod-e Bozorg") said "every person during his life wants his wishes come true and inside himself wants to live by his way; in the way of destiny each man must use Great Orod's quotes like using a light in black holes and memorizes all words for the time he feels disappointed. Hakim Great Orod is myth of thought".
Shokuheh Omrani(social activist, poet and translator of Orod's quotes to French) said "Orod's thoughts are so superior and I hope his wishes about alliance, solidarity and historical rights come true and that day will be day of Iranians' glory and return of grandeur of Iran. I'm so glad to translate some parts of Great Orod's quotes".

Eliane Ijen Hir(manager of association of art "Art Club" and manager of association " defense of interests of Shampel" in Geneva- Switzerland) said "I really enjoy when Great Orod speaks about peace for all among his quotes".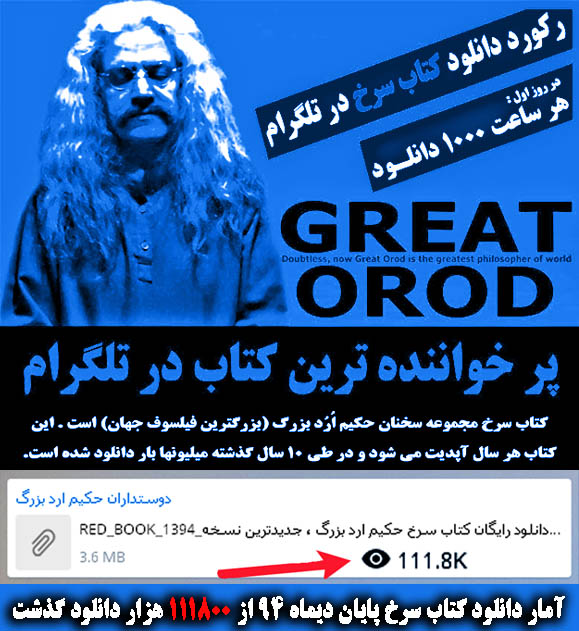 An interesting historical point about Hakim Great Orod by Babak Hematti:

In the book "Daneshnam-e Khayyam", first published in 1998 by "Elm-o Honar publishing co." and "Seday-e moaser publishing co.", page 21, there is Hakim Omar Khayyam's reply to Khaje Bozorg Kashani in Malikshah era: "thousands years must pass and stars should turn around their orbits till a person like Omar Khayam is born."
Sa'adi said:
The father of sky must be patient//till mother of earth has a child like you
As it's clear, appearance of a sage is not common and natural.

He was interested in writing and drawing from his childhood. He wrote some texts and painted. He bought newspapers with his spending money and read a lot when he was 11 years old. At age 12 he learnt drawing in Ostad Tabrizi's classes. In his teens, he read some books about philosophy, art, psychology and history in biggest Mashhad library. He just ate a meal every day and lost 8 kilograms during two months. He was staying more than 12 hours in library and writing his new thoughts. After entering to high school and visiting Mohammad Ebrahim Hamidi, he practiced graphic for some years. He tried to mix graphic and philosophy, but after several years he understood people don't have enough visual literacy and left art and studied architecture, sociology and political science, but left all of them and return to his teen's desire, philosophy and wisdom. He has many fans in central Asia. Afghans and Tajiks love him and his thoughts.
Dehkhoda dictionary: Orod is one of the Iranian popular fames whoa has Old Continent theory and grand galaxy of thought theory. His hometown is Mashhad but his father was from Shiravan. The book "Arman Nameh" contains his quotes. He has three paintings on wax paper that have same subject "Tajikistan". He was Ahmad Shah Massood's nearest friend. He has a lot of fans in central Asia specialy in Afghanistan and Tajikistan.
Some important parts of Great Orod's speech in Gorgan University

We shouldn't call ourselves oriental, Iranians are not oriental. Also we aren't Iranian; Iran is located in the center of universe and east and west are on both sides of our land. Greek is "cultural mother of Europe" and China is "cultural mother of Asia" that contains Chinese, Iran is "cultural mother of old continent. The old continent is an area that starts from Pamir and continues to Mediterranean, from north contains Astar Khan and from south includes Persian Gulf and Iran Sea (Oman Sea). Great Orod chose this name.
Hakim alluded to story of killing Iraj, the first mythological king, by his brothers, Salm and Tur that east and west ruled by them. He continued "from the first, our land has been attacked by east and west and today Iraj's country divided into 20 countries and we should gather them as the old continent to stand in front of avarice of east and west".
Hakim protested to use "Silk Road" and said for the first time, this word had been used 50 years ago, while China took our culture and civilization by this road that was called "road of Iran" during 4000 years ago. They extracted Confucius and Taoism of our Mithraism mysteries. They translated Shahnameh to chines and changed all names, such as Rostam to Tang.
Hakim Great Orod also said the name of "silk road" is overbearingly and imposing chines culture to others and demanded to change this name.
The second part of Great Orod's speech was about galaxy of thought theory and by this theory he rejects Mc Luhan's theory "global village". He believes western countries wanted to impose their culture by internet, but other countries could transfer their national culture into virtual world and promote their culture.
persian philosophers . iranian institute of philosophy . persian philosophy quotes . persian philosopher and mathematician . persian philosopher great orod . persian art and music . ancient persian art and music . persian empire math and science
 . The greatest philosopher of history . Largest Iranian philosopher . The greatest thinkers of the world . The greatest thinkers of history . Hakim world's largest . Genius philosophy . Contemporary philosopher . Contemporary . The greatest contemporary philosopher . The greatest thinker and philosopher . Alexander Dugin . Michel Foucault . Francis Fukuyama . Milton Friedman . The greatest philosopher of history . The modern philosophers the world . Father of modern philosophy . The greatest philosophers of the world  . The greatest philosophers of the world  .  The great philosophers of the world .  Now the world's great philosophers   . Great contemporary philosophers  .  Great contemporary philosophers. Contemporary greats  . The celebrated philosopher . The celebrated philosopher . World-renowned philosopher . TOP philosopher . The greatest philosophers of the world . TOP philosophers  .  The world's greatest living philosopher . Living philosopher .  Wall inventive kindness .  Wall, founder of kindness . The idea of kindness wall . Wall Iranians kindness . Great Orod inventive wall kindness  . بزرگترین فیلسوف جهان + عکس هایشان در شهری بنام شیروان . نظرسنجی خراسان شمالی انتخابات نمایندگی شیروان . زندگی نامه دکتر محمد رضا روحانی کاندیدای شیروان . شیروان چرداول . زندگی نامه جدی نامزد شیروان خراسان شمالی . قربانعلی اسدی . نظر سنجی کاندیداهای شیروان . انتخابات شیروان . دکتر قربانعلی اسدی . حامیان دکتر علی جدی در شیروان . نظرسنجی کاندیداهای شیروان . پروفسور افریده و دکتر اسدی . عکس از دکتر علی جدی . بزرگ شیروان حکیم ارد بزرگ . زندگی نامه جدی عکسش نامزد شیروان . Red Book .  درباره پدر فلسفه جدید . زندگی نامه نامزدهای شیروان خراسان شمالی . بزرگ شیروان چه زمانی به شهر شیروان وارد می شوند . بزرگترین نابغه فلسفه جهان . حکیم ارد بزرگ در کدام شهر زندگی می کند ؟ . شیروان دکترعزیزی . نماینده.شیروان.روحانی . نامزدهای مجلس شیروان . حکیم ارد بزرگ پدر فلسفه مدرن . فیلسوف ایرانی حکیم ارد بزرگ . حمایت ﺣﺴﯿﻦ ﺍﻓﺮﯾﺪﻩ . ﻗﺮﺑﺎﻥعلی ﺍﺳﺪﯼ . لیست کاندیدامجلس درشیروان خراسان شمالی . لیست کاندیدهای شهرستان شیروان خراسان شمالی . حسین افریده . صلاحیت آفریده تایید شد . حسین آفریده . کانال تلگرام مهندس علی جدی . حامیان دکتر علی جدی . گروه تلگرامی عزیزی نماینده شیروان . حسین آفریده رد صلاحیت شد . کاندیدا مجلس شیروان . قدرت الله بزرگ . دکتر رضا شیران خراسانی . اسامی نامزدهای شیروان . دکتر حسین افریده . شیران شیروان . دیدار با خانواده ی خانم . دیوار مهربانی طرح کیست . بیوکرافی قربانعلی اسدی . سایت پروفسور قربانعلی اسدی . ریشه دیوار مهربانی از کجا شروع شد؟ . تخلفات کاندیدای شیروان . دکتر علی جدی . پروفسورحسین افریده . عکس علی اسدی کاندیدا . کاندیداهای مجلس دهم در شیروان - خراسان شمالی . حکیم ارد بزرگ و الکساندر دوگین .
Bio largest global thinkers .
Bio greatest genius the world .
Bio greatest genius Iran . The greatest philosopher of Asia . The greatest philosopher of the Middle East . Top thoughtful East . The greatest thinker Asia . The wise old continent . Genius field of thought . The great philosopher . Asian thinker . The greatest philosopher of Asia . The greatest thinker and philosopher of Persian-speaking countries - Iran - Afghanistan - Tajikistan - Uzbekistan . The greatest philosopher of the West Asian countries . The modern philosophers Asia . The father of modern philosophy .
Iranian philosopher . حکیم ارد بزرگ .
philosophers quotes on love . philosophers quotes on the meaning of life . philosophers quotes on education . philosophers quotes on life . philosophers quotes on iran . century philosophers quotes . great quotes from philosophers . philosopher's stone .
 hakim orod bozorg . Great Orod . Mjtaba Shoraka . Orod  . Shoraka.
list of famous philosophers . philosophers of education . modern philosophers . ancient philosophers . philosophers imdb . examples of philosophers . indian philosophers . greek philosophers . famous persian philosophers . ancient persian philosophers . 
great philosophers quotes . great philosophers quotes on life . socrates . great philosophers of all time . aristotle . great modern philosophers . great philosophers of education . the great philosophers an introduction to western philosophy
 .  ancient iranian philosophy . persian philosophers . iranian institute of philosophy . persian philosophy quotes . persian philosopher and mathematician . persian philosopher great orod . persian art and music . ancient persian art and music . persian empire math and science . philosopher quotes . philosopher list . philosopher synonym . greek philosopher . philosopher kings . orod philosopher . philosopher font . philosopher and their philosophy
منبع :
http://shiraneeshirvan.blogsky.com/1394/12/01/post-247/

_________________
بی سواد و یا باسواد ، هر چه هستی ... انسان باش
بی پول و یا دارا ، هر چه هستی ... انسان باش
کارگر ساده و یا دیوانسالار ، هر چه هستی ... انسان باش
انسان باش و بمان ... که جهان میزبان و شاد از وجود توست. حکیم ارد بزرگ
به یاد بیاوریم که انسانیم و انسانیت ، مهمترین چیزی است که از ما انتظار می رود. حکیم ارد بزرگ